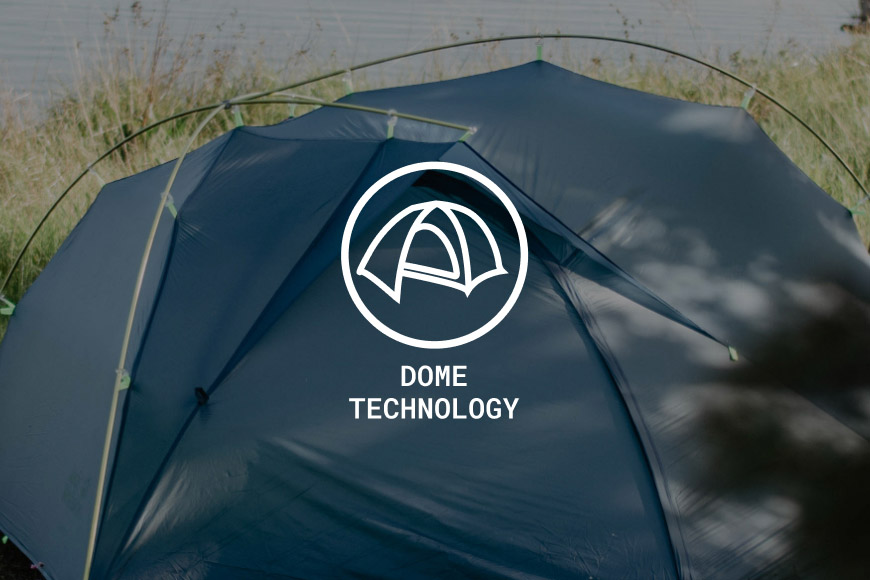 Real Dome
Dome tent technology
To achieve a better use of space and a higher degree of stability in our dome tents, we developed the principle of Real Dome technology for dome tents. Real Dome tents can withstand strong winds as a result of the special pole system used, plus use of space in the head area has been improved. The tents are very quick and easy to pitch.
Real Dome (RD) technology uses various pole diameters which are arranged opposite to each other (Reverse Combination pole). The poles are inserted in the ground at a steeper angle, making the roof area sturdier than is the case for conventional dome tents. The innovative DAC Fast Pitch tent component system makes it easier and quicker to pitch a tent and also increases the ground stability.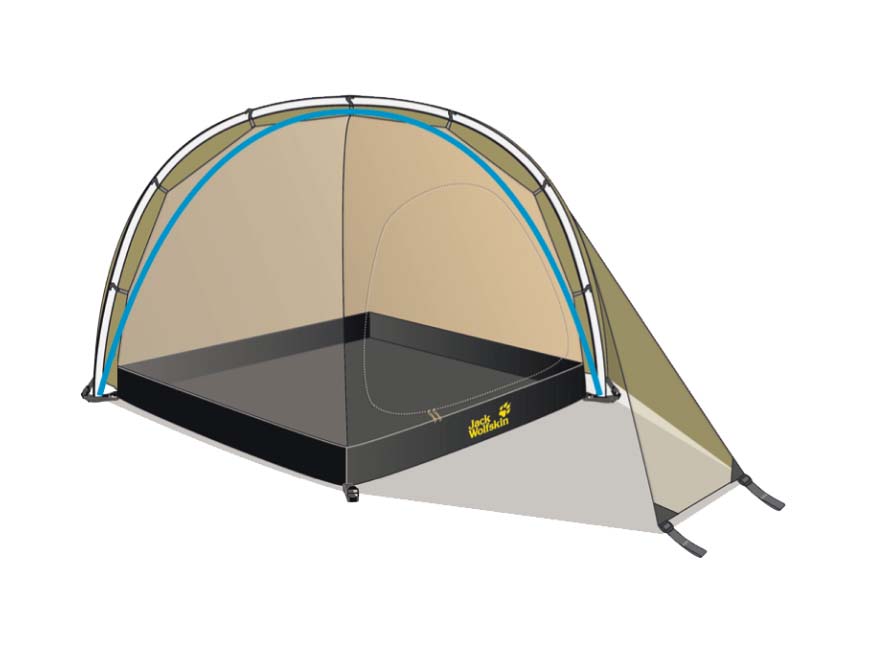 The advantages at a glance:
1. Stability in high winds: As a result of the different pole diameters, the tent can withstand strong winds, keeps its shape for longer and is better able to withstand prevailing forces.
2. Use of space: Available space can be put to better use as a result of more steeply angled poles in spite of a smaller footprint.
3. Pitching the tent: It is exceedingly easy to assemble the tent due to the self-supporting, free-standing dome construction.